Together our doctors Dr. Bec Hargrave, Dr. John Tran, Dr. Camilo Guerra, Dr. George Georgas, Dr Marie Carey & Dr Robert Fitzgerald offer a real alternative for your ongoing health care management.
Why Everyday Medical
We want to create an environment where everyone is welcome and treated with equal levels of respect and care. We are here for you, our patients: the everyday people within our local communities.
We're also part of the community we work in. Outside the practice, we're more than likely rubbing shoulders next to you at the local sporting club, school or café.
At Everyday Medical, you are not just another number.
As our patient, we take the time to listen and make sure you know you've been heard. We want to provide you with a safe and non-judgemental environment that is open and understanding and considerate of your individual situation and need.
Our practice is focused on bringing back the 'old school' relationship between doctor and patient and building solid and trusting relationships with each of our patients, growing with them as they face each new stage in their life.
We offer a healthy, care-focused environment.
We believe that a healthy and caring environment is key to a positive patient experience. We've designed our practice to be warm and welcoming, seconded only by our team of staff and doctors who will always ensure you're taken care of each visit.
We aim to be your central point of health.
We provide a complete and non-fragmented level of care for our patients. This high level of consistency in your care is aimed at giving you a sense of stability in your ongoing treatment. We keep a watchful eye over your health at all times including when we might have to send you to see a provider outside the practice.
'Traditional Care, Modern Attitude'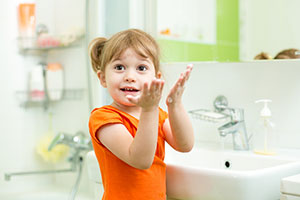 Our promise to you is inspired by the traditional concept of the 'family doctor', and for us at Everyday Medical, to be the central point of care for all our patients' ongoing health management.
We back up this promise by:
Providing a safe and non-judgemental environment for all our patients;
Creating a positive patient experience that focuses on trust and openness;
Working collaboratively with our patients to achieve better health outcomes;
Focussing on open lines of communication between our patients and us;
Having a genuine commitment to achieving the best for our patients.
We welcome you to Everyday Medical